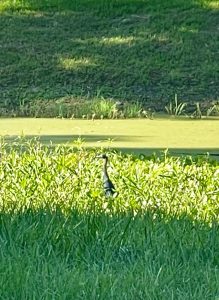 Walk with my baby this morning followed by breakfast with this lovely green heron. One of the most relaxing things I do for myself is a drive through picnic in a quiet place. When I put my car seat back and take my shoes off, my body sighs. It knows to let go of anything it's holding on to.
This beautiful specimen flew in to join me today. Such inherent grace in its long neck and legs. I awed as he danced in flight and landed without a ripple.
And I observe you, as well. I see your grace, your strength, your diligence. I connect with your humanity. I appreciate your light, and I thank you for sharing so many mornings with me.
Happy Sunday with love and smiles.