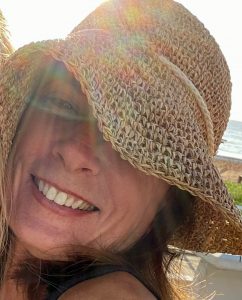 Dear Friends,
Summer is still yours to seize. Sit with it. Savor it. Love it!
Likewise, love life. LIVE it. And don't kid yourself into believing that you can experience life without experiencing the force that created it.
Find oneness with the source.
If you don't do anything else, find your spirit, your essence, your piece of the source and live it. Hold nothing back. Trust it with all your heart. Live it with all your might.
If you do, nothing else will matter. And if you don't, nothing else will matter.
Love smiles,