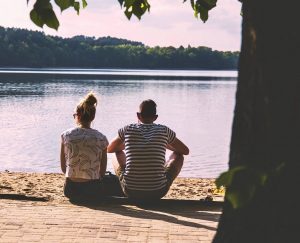 Some of us love to talk — or give directives. And when we've done what we love to do, we leave the ball in our partner's court!
As a very young woman, I played the talking part in my first marriage. Sex was an ultra-sensitive issue for me back then, and once I had spilled my heart, I thought I'd done enough, and I waited for something to change. I spilled my heart and my tears periodically until we divorced, without ever really being part of a solution.
We cannot merely talk about what's wrong and then blame our partner for not doing something about it. For our relationships to change, we have to be willing to demonstrate our talk with action.
Maybe you want your boyfriend to take you out to dinner once a week; maybe you want your wife to initiate sex. Resolving an issue in a relationship dictates that both partners participate. If you don't think you should have to participate, ask yourself if you truly want to resolve the issue. Sometimes we just want to spout off and have somebody to blame for our dilemma or our lousy relationship.
If you want your boyfriend to take you to dinner, help him pay for it, pack the picnic or make the reservation.… More