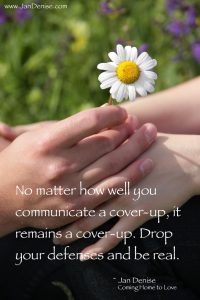 It doesn't matter how much you know, how eloquent you are, or even how well you listen, if you're not being honest.
And you can't be honest with somebody else until you are honest with yourself.
When you ARE honest with yourself, and you're not hiding something out of fear, you can also think clearly. You can be reasonable, even eloquent. You can wait your turn to speak. You can hear what's being said!
You can work constructively toward a better understanding, rather than trying to be right.