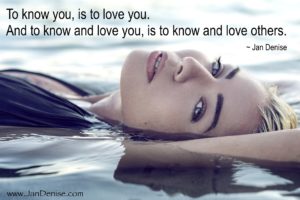 Loving ourselves allows us to truly love others.
When we know who we are, we know who others are. We all share the same essence. When we face our own brokenness, we can see brokenness in others, without defining them by it. There is neither pride nor shame. There is neither superiority nor inferiority.
Our essence is love. Our brokenness is a part of coming to know that.