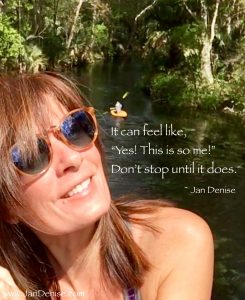 Happy Saturday, Friends!
There is nothing noble about mediocrity.
Our essence is authentic love. And it doesn't just feel good. It feels absolutely perfect. Let's not stop until we feel it.
It's not about fighting the winds, though. It's about befriending them and flowing with them. It's about tuning into who we are and what synchs with us. And what synchs doesn't feel like, "Okay, that works." It feels like, "Kaboom!"
Whether it's what you're wearing, or the sheets you're sleeping on, or what you see when you look out your window … it can feel like, "Yes! This is me!" And YOU are absolutely incredible!
And … I love you!