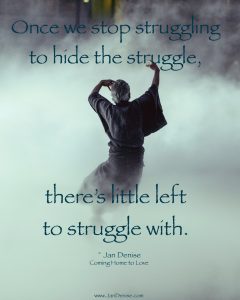 You have nothing to hide, nothing to be embarrassed about, nothing to be ashamed of.
While still a child, you struggled to cope with separation and protect yourself from rejection. You can stop. The only enemy now is your fear.
Your authentic self is more beautiful and powerful than anything you were able to conjure up. Be you … full of joy, and free of pretense, with infinite potential.