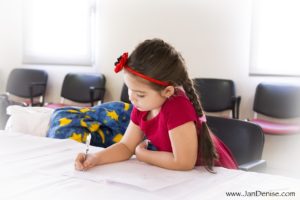 If there's something you're trying to reframe or heal, you might try this simple exercise:
Sit quietly by yourself, free of distractions. I know — solitude can be as elusive as healing; but they're almost synonymous.
Now pick up a pen with your left hand (or your right hand if you're left-handed) and begin to write. Write a letter to yourself or to somebody else who might be helpful in the process; and then lend them your left hand to respond. (And, yes, you can respond to yourself.)
You might just find that using your left hand allows you to tap into your unconscious or revisit a wounded child you only vaguely remember.
"My right hand is my grown-up hand — a writer's hand, a minister's hand — but when I wrote with the left hand, I found that what tended to come out was as artless and basic as the awkward scrawl it came out in. It was as if some of my secrets had at last found a way of communicating with me directly," says Frederick Buechner in "Telling Secrets," his wonderfully rich memoir.