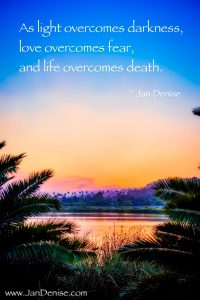 This Sunday we celebrate life's triumph over death. In this moment, I feel especially grateful for all that life brings us. And my gratitude leaves no space for thoughts or feelings of lack.
I want to hold on to the knowing that love meets every need. It's easy to forget when our efforts strike disappointment. But it's also easy to remember when we effortlessly sense abundance.
Life is love. And it's all we need; because love is everything good.
It's ours for keeps. Let's remember.
Happy Easter, My Dear Friends!
With a grateful heart,