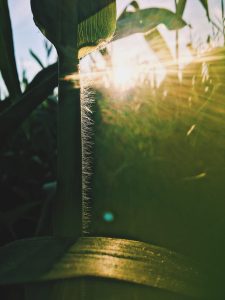 On that first Thanksgiving Day in 1621, the colonists invited the Indians to join them in giving thanks for the harvest. Being thankful meant having enough to share. It still does.
A grateful man will share — and be glad he's able — regardless of how much he has. What he shares of his time or his substance will include an attitude of sufficiency, a knowing that there is enough, and that there is more where that came from. He sees abundance because he looks through grateful eyes, not greedy ones. And he multiplies what he has by being openhanded.
Often, we measure a man (or woman) by what he has. But what he's willing to give is a better indication of what he really has. What he's clinging to is what has him — his attention, his grip, and his energy. The thing he clings to can't get away, but neither can he.
A grateful man has what an ungrateful man wants but cannot seem to find — enough. A sense of worth and plenty does not come with the accumulation of things; it comes with the knowledge of who you are apart from the things — the house, the job, the bank account, and even the family and circle of friends.… More