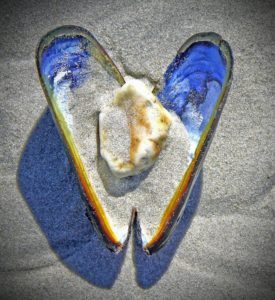 Of all the people on the planet, how is it that we end up with one…and maybe even purport that one to be the one?
What attracts two people to each other? And, perhaps more importantly, what makes two people compatible?
What attracts us is generally what we can see. Women are attracted to resources and dominance. Don't cringe — think of it as biology. For thousands of years, women looked to men to provide for them and their babies. And even today, studies show that women are attracted to a strong jaw during ovulation, a rounder face during other times of the month.
Men are attracted to fertility — curves and rosy cheeks. They, too, are programmed to propagate their genes.
It seems initial attraction can be summed up in the pursuit of survival. It is, as my friend says, all about sex. Bioevolution is excruciatingly slow and here to stay. We may as well recognize it for what it is and enjoy it.
Still, we have learned — often the hard way — that there is much more to compatibility and love than initial attraction. What makes two people compatible is similarity. Opposites may attract, but attraction doesn't make them compatible.… More